Now we all hope that these festivals can go ahead, as you can probably understand how much pre planning and money a festival costs, even the smaller ones. But I've seen some offering money back guarantees if you are worried about the risk of cancellations.
If you know about a festival then please submit at the bottom of this page, it doesnt have to just be a music festival, it can be Arts, Theatre, food.
PLEASE NOTE: SOME FESTIVALS MAY HAVE BEEN POSTPONED DUE TO CONTINUATION OF GOV RULES.
NORTH LINCS/ SCUNTHORPE
October 30th – The Lincoln Imp, Scunthorpe
Hard Rock/Metal All Dayer
July 31st-The Lincoln Imp, Scunthorpe
Folk/Acoustic all dayer
18th September @ Cafe INDIE, Scunthorpe
CLEETHORPES
Beachcomber- Sat 3rd Jul 2021 – Sun 4th Jul 2021
Solid Entertainment event- Rock Festival
Venue: Chalk Farm, Salters Lane, Wyham cum cadeby, Lincolnshire,DN36 5RS Grimsby
Meridian Showground- Limited Camping tickets available (Dance & DJ)
Meridian Showground- Limited Camping tickets available (Pop, Live performers)
Free to NHS staff- Meridian Park, Cleethorpes. Saturday, 31 Jul 2021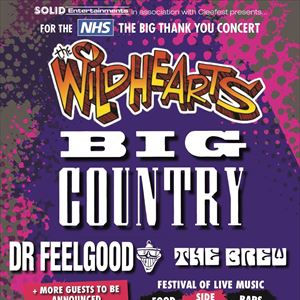 Beachcomber- Saturday 26th June
Solid Entertainment event
---
HULL & HUMBER
RUM & REGGAE FESTIVAL
The Old School House & Courtyard
Malton St, Hull
Zebdee's Yard- Fri 3rd Sep 2021
Headliner: Frank Turner
Various locations around Cottingham
Oktoberfest
Sat, 2 Oct – Asylum, Hull University Union University of Hull, Cottingham Rd, Hull
HORNCASTLE
LINCOLN
Lincoln Blues, Rhythm & Rock Festival 2021
at ALIVE Conference Centre, Lincoln- Sat 20th Nov 2021, 2:00pm
---
Lincolnshire Showground
Big 90's Festival 2021
DONCASTER / EPWORTH
DATE CHANGED FOR ASKERN MUSIC FESTIVAL (10TH JULY 2021)
DATE CHANGED FOR EY UP MI DUCK
NEWARK
LEEDS
MiNT Festival 2021
Sat, 25 Sept, Newsam Green Farm

---
TBC:
Humber Street Sesh @ Hull Marina (no date has been announced for 2021)
SUBMIT A FESTIVAL LISTING HERE
PROMOTERS/ORGANISERS REQUEST A REVIEW OR PRESS