Brumby Hall Grounds — 24 June 2018
NORTH LINCS ARMED FORCES DAY
9:30 am to 6:00 pm
Brumby Hall Social Club/Ashby Rd
The Event will be held in the grounds of Brumby Hall.
The event has been held throughout North Lincolnshire over the past eight years and organisers have now decided to bring it back into the heart of Scunthorpe. In a location known to everyone in Scunthorpe and surrounding areas.
The event begins with a flag raising ceremony and parade.
Various events will take part in the arena throughout the day.
Military units will be in attendance as well as Cadet units.
Military vehicles and items of interest will be on show throughout the showground.
The event will conclude with a Sunset ceremony.
Read our previous post about the Scunthorpe Armed forces day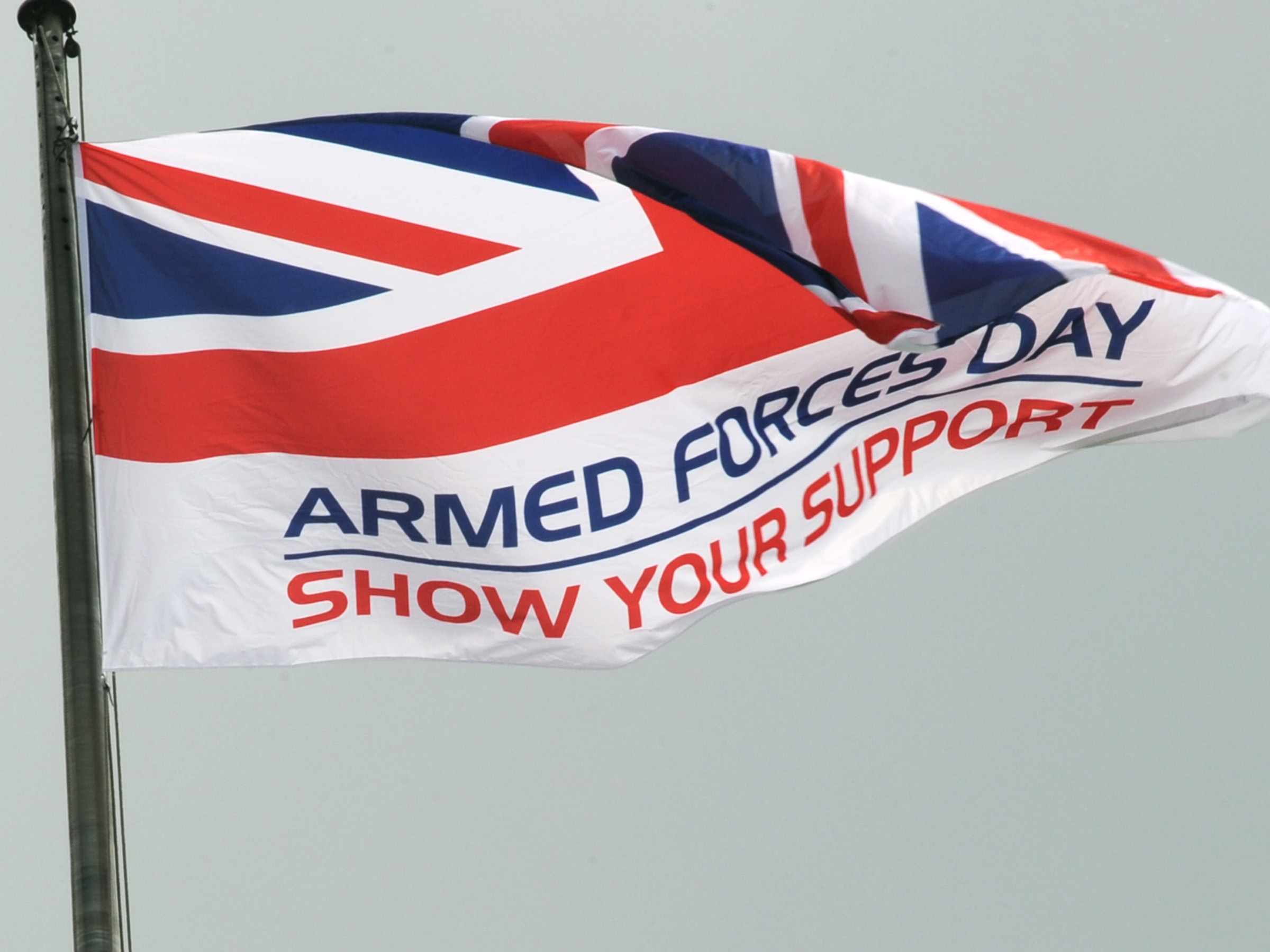 ---
If you're interested in this, perhaps you might like:
Cleethorpes — 29 June–1 July 2018
NORTH EAST LINCOLNSHIRE ARMED FORCES DAY 2018
North East Lincolnshire Council's Armed Forces Day 2018 (AFD18) will be held at Cleethorpes as part of a full weekend of celebration of the important works done by our Armed Forces, Reservists, Veterans and their families, with the 'build-up' starting on Friday 29th June 2018 to promote and ensure full engagement with both the armed forces family across the region, together with our civilian population to ensure successful delivery AFD18 which will be held on SATURDAY 30th JUNE 2018.
A full FREE programme of events will include activities across the resort with parades, air displays ground events on the seafront and other activities demonstrating capability with the involvement of cadets and veterans organisations across the resort.
Armed Forces Day flags will be flown on all major buildings across North East Lincolnshire for 14 days and firework displays will be held on the evening of Friday 29th June and Saturday 30th June to show our support to the UK armed forces.
A volunteer programme will assist in providing information to visitors and free inclusive entertainment will be provided throughout the event; full programme details will be published nearer the day which will include location of street gatherings and outdoor performances to thank our servicemen, servicewomen their families and supporters.
Sunday 1st July will be dedicated to the celebration of RAF 100 in Lincolnshire and a full programme with details will be published as soon as asset availability can be confirmed.
North East Lincolnshire armed forces major events team will ensure safe delivery of these events with the Local Authorities Events Safety Advisory Group and Emergency Services.