Native Braves + Young Jack + COAVES + War Games
Fri, 13 March, 19:30 – 22:30
The Lincoln Imp
Get Your Haircut Promotions presents four bands:
Native Braves – North Lincs
Young Jack – Hull
COAVES – Hull
War Games – USA
Three of the hottest bands in the region playing, oh, and one from the USA – so why not pop along and have a great time!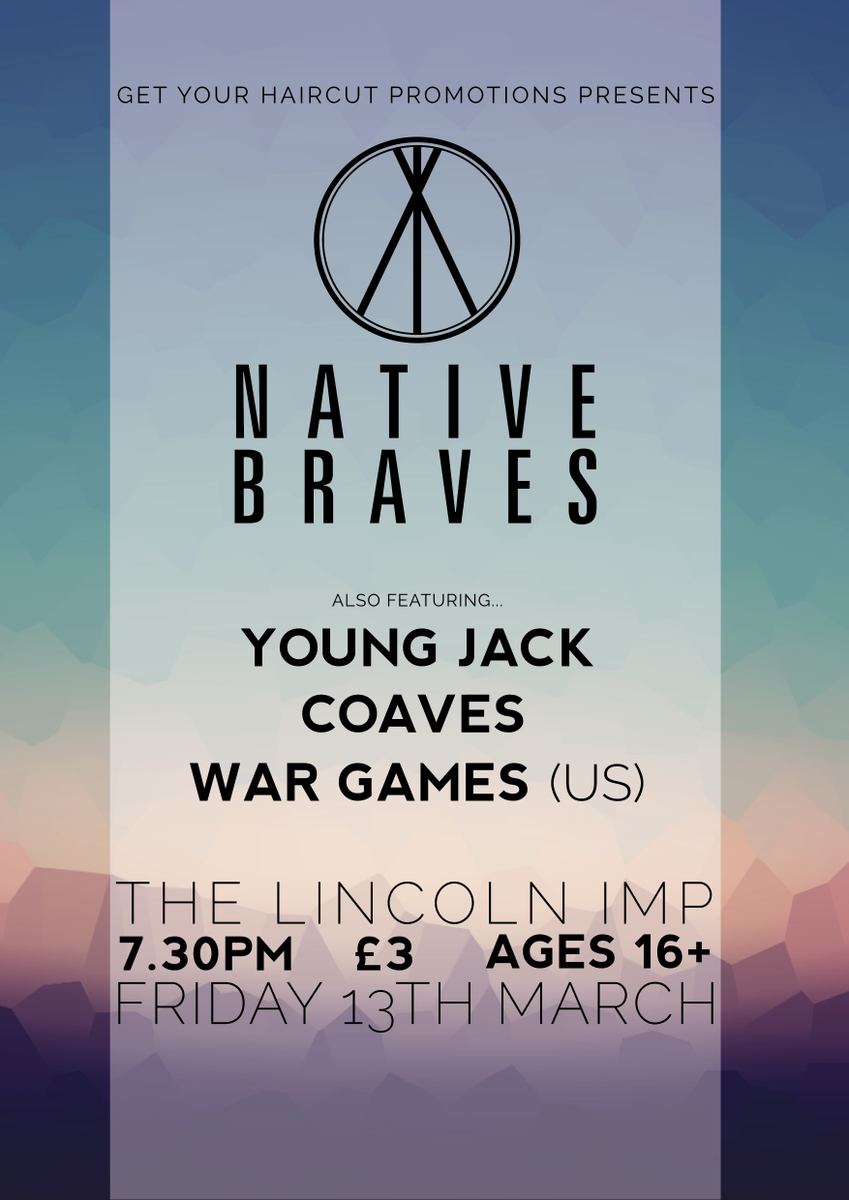 Read Native Braves Live Review from Rock Open here.
Read Native Braves double A side Review here.